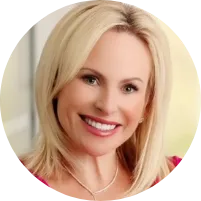 Recruitment Industry Expert
Erin Oprian
Erin Oprian, Recruitment Industry Expert, Twenty Plus years' experience working within corporate recruiting and human resource environments.
Biography
Introducing Erin Oprian: Recruitment Industry Expert with a Proven Track Record.
Erin Oprian is a highly accomplished professional with over two decades of experience in corporate recruiting and human resource domains. As a recognized Subject Matter Expert in Sourcing, Recruitment, Employment Branding, and Hiring Solutions, Erin has established herself as a go-to authority in the industry.
Throughout her illustrious career, Erin has hired thousands of candidates and provided coaching and guidance to many more. She has held key leadership roles overseeing recruitment and HR projects for some of America's largest and most esteemed companies. Erin's expertise shines through her direct responsibility for implementing, designing, delivering, executing, and assessing talent acquisition recruitment initiatives. Her contributions have enabled organizations to acquire the exceptional talent necessary to meet and exceed their business objectives.
Erin Oprian's extensive experience and comprehensive skill set make her a trusted advisor in the field. Her proven ability to drive success through strategic talent acquisition empowers companies to thrive in today's competitive landscape.