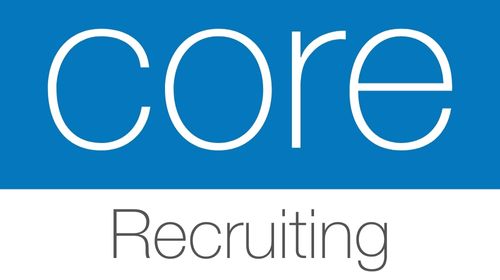 Job Description
Job Description
Job Title: Talent Acquisition Career Coach
Reports to: Managing Partner
Location: Virtual
SUMMARY:
We are an experienced team of corporate senior recruiters that have coached thousands of people to Job Success and Job Promotions. In our 20-plus years working in corporate HR environments working with some of the most well-known and recognizable companies in America, we have had the privilege of partnering with people through tireless battles of company reorganizations, advocating for work-life balance and overall wellbeing, job advancement, and promotion. Core has the desire to help candidates find, navigate and secure their desired positions through these turbulent times. As well, as helping candidates to be prepared and knowledgeable throughout the interview, offer stage, and negotiating process. We are a conduit for change.
Career Coach:
While delivering innovative solutions, exceptional service, and trusted results, the Career Coach manages a caseload of assigned customers with sensitivity to individual needs ensuring customers receive expert coaching and support necessary to reach their employment goals.
The Talent Acquisition Career Coach will be responsible for providing support and guidance to job seekers that want to invest in themselves. The Career Coach will assist job seekers in developing their resumes and interviewing techniques and will provide resources to help them find the best job opportunities.  Additionally, you will partner with individuals in defining and achieving their goals through career exploration, assessment, and planning. You will provide guidance on topics such as work/life balance, job search strategies, career development, and job satisfaction. You must be patient, supportive, and knowledgeable about the job market and various career opportunities. You must also be able to communicate effectively with clients and employers.
RESPONSIBILITIES:
Assess jobseekers' employment and training needs and abilities through interviewing, testing, and other methods
Counsel customers on the local labor market, available job opportunities, training programs, and other services provided by partners. Refer individuals to appropriate services and follow up on those activities
Develop comprehensive Individual Service Strategies for all customers
Track and report progress for all customers on a weekly basis
Must enjoy working and serving others
Must enjoy customer service
Must be punctual
QUALIFICATIONS:
A Bachelor's degree in business, education, public administration, behavioral science or related field from an accredited college or university preferred
10 plus years of corporate recruitment/HR experience preferred
Significant business and coaching experience in a corporate or entrepreneurial setting
Personal experience in management roles preferred
Good understanding of all facets of Talent Development, Organizational Development & Organizational Effectiveness
Excellent time management and project management skills
Team player with strong impulse to collaborate with others
Familiarity with 360-degree assessments and other inventories (e.g., personality, values, motives, etc.)
High personal credibility with a strong set of values consistent with our high-integrity culture
Strong executive presence and credibility
Strong communication, interpersonal, analytical and problem-solving skills
Ability to maintain confidentiality
Possess a passion to help others
ESSENTIAL DUTIES AND RESPONSIBILITIES:
Provide career counselling services and guide job seekers (SVPs, VPs, Hi-PO, Directors, Front line Managers) through the preparation of individual employment plans based on their specific career goals
Must like re-writing, editing and formatting resumes- not just cut and paste